Or how to detect those sleeping in back of the classroom near the radiator ...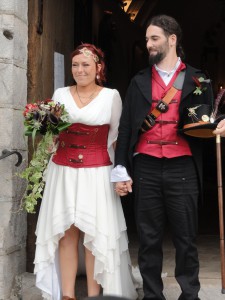 Well ... The last article of my cave of April 2013 Ok ... it only been a year and a half eh! Let those who still follow posting a comment !!!
I do not really have to give explanations on this long absence on my blog dedicated to RR but for those who want to know, all this time I got the mutation I wanted to work, I two moves, I bought an apartment with my partner and I got married with the latter (with all the preparations that the latter action implies). So I did not have much time for RR, I hope you will understand ...
But rest assured (or not), MrGroar Von Valendras still lives !!! He leads a peaceful retreat in Bourges in the Duchy of Berry, where he laid her beautiful great hall of bourgeois ... It does nothing more but still breathing !!!
As for my sites, there are a lot of work to catch up. Maybe it will be done by the end of the year, maybe not ... We must say that there are games coming out that will definitely take me some time (Wasteland 2 and Civilization Beyond Earth ). Then we'll see. But I have not forgotten you.
Until then, I wish you all a good game and a lot of happiness. All that ...